Little Blue Book Of Excellence
Local Businesses by Recommendation Only

Although we are confident that the featured businesses will provide excellent service and value for money we are not the agents of any of the businesses listed. We would always advise making your own enquiries by checking on memberships, trade associations, other relevant bodies and independent references. If we can assist in this in anyway please contact us for guidance.

Photographers


Vivienne Kane Photography
tel: 07787 556512
website:
www.viviennekanephotography.co.uk
email:
vk@viviennekanephotography.co.uk
As a contemporary family and newborn portrait photographer Vivienne specialises in capturing stunnning images, that will be treasured by your family for years to come. Sessions are relaxed and enjoyable and can take place at your home, a beautiful location or at Vivienne's studio. Take a look at her work and you'll know immediately if Vivienne's style of photography is right for you; we think her images are really beautiful. With over 10 years experience Vivienne comes very highly recommended and has the ability to make even the most camera shy feel at ease and look fabulous.
"Thank you for the beautiful photographs you took of the girls....we all had a really lovely morning. It was a struggle to choose from all fabulous shots you captured! Thanks again."
Siobhan Graham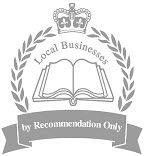 Bell and Blossom Photography
Unit 4, Furnace Lane, Moira, Derbyshire, DE12 6AT
Tel: 07815124524
Website:
www.bellandblossom.com
E-mail:
hello@bellandblossom.com
Laura Harman is an experienced studio-based child and baby photographer, with a distinctive style and gentle approach. She is an expert in capturing the character of children, their little features and the wonderful expressions that make them so unique and special. The studio is calm and relaxing. Laura's sparkling personality and caring demeanour ensure a delightful experience for all. You can bring a range of favourite clothes for the shoot and there is a gorgeous range of accessories from tutus to flat caps in the studio for you to choose. Bell and blossom can also facilitate baby feeding and changing on site. Based on our own experience, we are able to personally recommend the lovely Laura Harman. Session fee from £25, which includes an A4 print.