Little Blue Book Of Excellence
Local Businesses by Recommendation Only

Although we are confident that the featured businesses will provide excellent service and value for money we are not the agents of any of the businesses listed. We would always advise making your own enquiries by checking on memberships, trade associations, other relevant bodies and independent references. If we can assist in this in anyway please contact us for guidance.

Painters and Decorators


B and B Decorators
tel: 07792 509330
email:
rjbriers@btinternet.com
Bob is your contact and is both genuine and helpful. Everyone we have spoken to about Bob and his decorating business always comment on three things - his quality workmanship, his excellent prices and his warm character. B and B Decorators can undertake anything from a small domestic job to large commercial units. Give Bob and call to discuss your requirements, you won't be disappointed. All types of decorating are covered and Bob is fully insured. Highly recommended.
Plant and Dec
tel: 01530 813978 mob: 07885 485574

This gardening and decorating business has more than just a fantastic name! Dawn Hardy is your contact and her business is one of those rare finds that you usually only hear about if you know the right people. Dawn is a lady decorator that does small decorating jobs around your home. Specialising (but not only) in disabled and elderly customers, Dawn provides more than just a decorating service for her customers. Dawn has a friendly and caring manner and her prices are extremely reasonable. Hard working and loves dogs.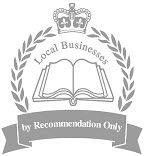 Gary Irons Painting and Decorating Services


41 Sorrel Drive, Woodville, Derbyshire, De11 7JS
Tel: 01283 220374 mob: 07980276698
e-mail:
gazirons@btinternet.com
Gary Irons and his team are highly skilled and well respected Painters and Decorators. We paid a visit to one of Garyís regular, long-term customers recently to have a look at their work. Itís clear that Gary is a perfectionist, the job was of a very high standard and the attention to detail was visible. He has a good local reputation built on trust, quality and reliability. Their services include domestic, commercial and new-build properties throughout the local area. Using only the highest quality materials and products, Gary Irons and the team tackle all interior and exterior painting, but also hang wallpaper. Get in touch today and let Gary Irons Painting and Decorating Service exceed your expectations.